Episodes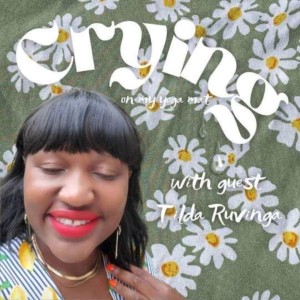 Tuesday Aug 10, 2021
Tuesday Aug 10, 2021
Tilda Ruvinga, apparel designer & meme aficionado is our guest in this episode! We talk wage disparities & performative actionism in the fashion industry, and she tells us some of the top ways to support small clothing brands/businesses (spoiler alert: SHARE/TAG them on social!).
Tilda created TKbyTilda and makes: cute & comfy clothes that complement every body AND memes that will have you laughing out loud. To buy TK on Etsy, click here. Her Instagram is @TKbyTilda 
-
During our conversation, Tilda mentioned her friend Kaya - Kaya's Instagram is @comfygirlcurls & go to https://comfygirlwithcurls.com/ to explore her blog! 
-
August is (coincidently) Black Business month! As Tilda's experience reminds us, Black women are NOT paid their worth. It's vital to seek out and support Black (& other members of the global majority) owned businesses alllllll year round.
-
This podcast is all about YOU and the topics & guests that YOU want to hear. Your feedback on the episodes help shape Crying on my yoga mat into a community where we can grow TOGETHER. Is there something you're curious about, need advice on, or want to hear a different perspective on? Do you want to celebrate more triumphs or relate to humans going THROUGH it?
Message me on Instagram so I know what you want to hear talked about in future episodes! Or send an email to jaydee@jaydeelyn.ca 
If you know anyone that would benefit from this content, please share it with them! If you share about the podcast on Instagram, make sure to tag me @cryingonmyyogamat so I can send you a message to personally thank you for listening.
Theme music composed by Sean J Stevens of Harkening Deer. For meditations and further contemplative music like this, visit Harkeningdeer.square.site.